You can't go wrong with chicken breast while on the Paleo diet, as long as you choose organic varieties of it. It goes well with most any vegetable, and it is easy to cook up in several different ways. It can be grilled, baked, and even fried. That's right, fried chicken is acceptable on the Paleo diet as long as you are frying it in an approved oil and bread it with something other than all-purpose flour. Choose any of these Paleo chicken breast recipes and you'll be set as far as your meat requirement goes for that meal.
Easy and Healthy Paleo Chicken Recipes
The Best Chicken Piccata Recipe Ever (a family favorite)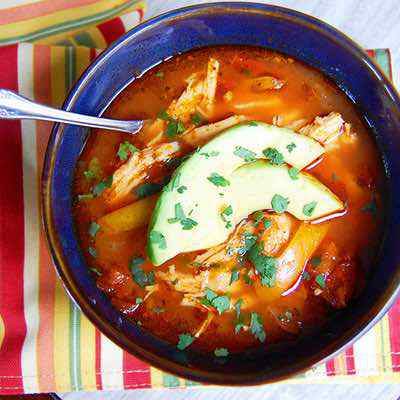 Slow Cooker Chicken Enchilada Soup (easy recipe and freezes well)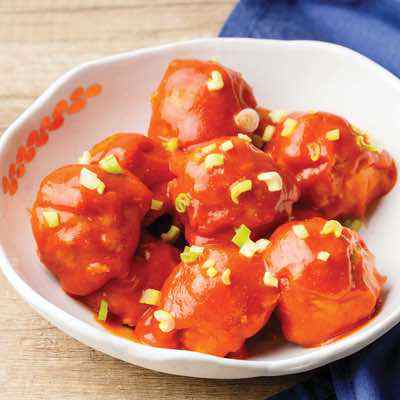 Buffalo Chicken Meatballs (high protein snack)
Classic Chicken Salad with Homemade Paleo Mayo (holy yum)
Grilled Chicken Bruschetta on Zucchini "Toast" (low carb)
Creamy Paleo Chicken Alfredo (healthy low carb substitute)
Chicken Satay Skewers (try these!)
Oven Baked Sheet Pan Chicken Breast (5-ingredient sheet pan meal)
Homemade Crispy Paleo Chicken Nuggets (my kids love these)
Sheet Pan Almond Chicken and Green Beans (ermahgerd!)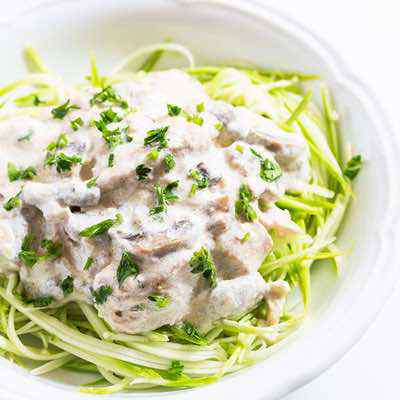 Chicken Stroganoff with Zucchini Noodles (slow cooker chicken recipe)
Kung Pao Chicken (family-friendly meal idea)
Paleo Buffalo Chicken Dip Recipe (quick and easy)
Quick Paleo Chicken Noodle Soup with Zucchini Noodles (low carb)
Baked Paleo Chicken Cordon Bleu (yum!)
Grill Pan Teriyaki Chicken Skewers (so easy!)
Grill Pan Paleo Chimichurri Chicken Breast (low carb)
Honey-Lime Grilled Chicken Skewers (with pineapple salsa)
20-Minute Easy Roasted Chicken and Vegetables (quick and easy)
Chicken Minestrone Soup with Zucchini Noodles (family-favorite)
Paleo Chicken and Broccoli Stir-Fry (I Heart Umami)
Southwest Paleo Chicken Breast (Paleo Gluten Free)
Baked Paleo Chicken Tenders (Eating Bird Food)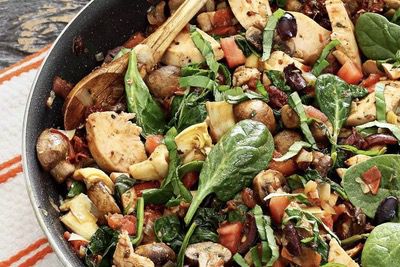 One-Skillet Paleo Mediterranean Chicken (Paleo Newbie)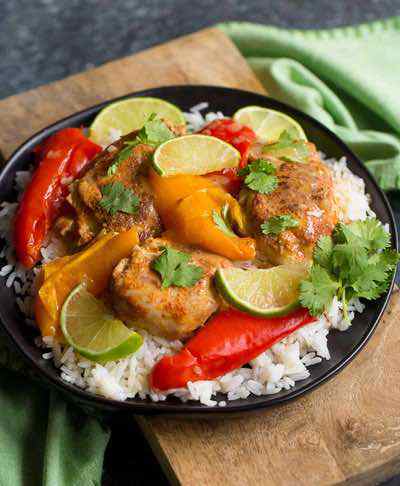 Slow Cooker Creamy Southwest Chicken (Wholesomelicious)
Paleo Chicken Shawarma (Paleo Cupboard)
Paleo Orange Chicken (The Clean Eating Couple)
Paleo Curry Avocado Chicken Salad (Food Faith Fitness)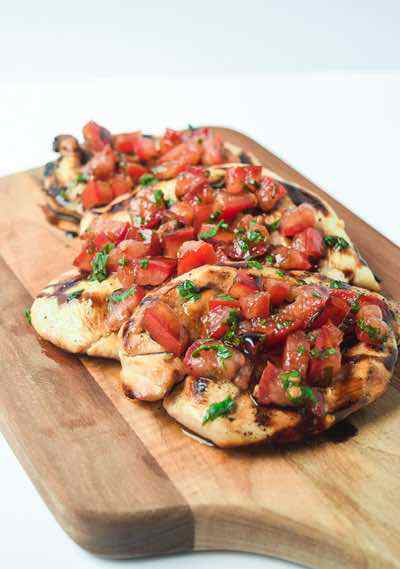 Whole30 Bruschetta Grilled Chicken (Tasty Thin)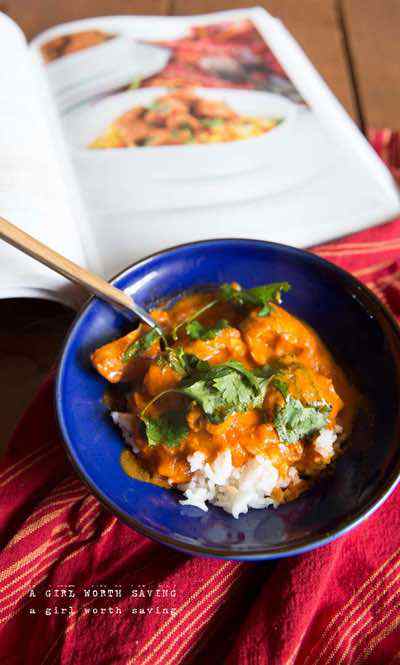 Paleo Chicken Tikka Masala (A Girl Worth Saving)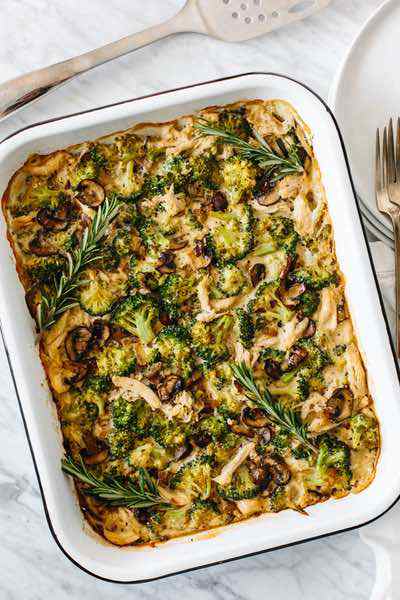 Whole30 Chicken Broccoli Casserole (Downshiftology)
Paleo Chicken Teriyaki Cauliflower Rice Bowls (A Dash of Megnut)
Paleo Chicken Salad Wraps (Bravo for Paleo)
Garlic Mushroom Smothered Chicken (Terras Kitchen)
Paleo Chicken Taquitos with Salsa Chipotle and Guac (Paleo Nick)
Paleo Caribbean Jerk Baked Chicken
It's not always easy to get just the right combination of spices and seasonings to make a delicious jerk chicken. So here's a recipe that makes it all a lot easier and produces a quality meal every time. There's a nice glaze to this chicken that means you get yummy flavor in each bite. There's also a Caribbean flare to the dish, with distinct flavorings you don't get in some jerk chicken recipes.
Hawaiian Chickwich
Here's a way to have a sandwich without using any bread, because the chicken serves as the bread. On the inside they have it loaded up with bacon and pineapple, giving it the instant Hawaiian flavor which is where it gets its name from. On Paleo you don't have to worry about giving up your favorite things, like sandwiches, you just have to use substitutes or replacements like this recipe does so that you can enjoy the tastes you love without having to consume things that aren't good for your body.
Garlic Lemon Chicken Breast
This recipe reminds us that you don't have to put on a three ring circus to make a delicious meal, and that if you simply add the right ingredients together you'll come up with a winner. Here they've chosen garlic and lemon, a timeless classic that works on chicken and fish. They use the chicken to sit on top of a salad, which shows that they're in tune with the Paleo way of eating, and chicken always makes a great salad topper. We recommend spinach or kale as your salad, especially the baby versions of each for maximum flavor.
No-Grain Chicken Parmesan
Craving chicken parm but can't have it because of the non-Paleo ingredients? This recipe shows you how to make chicken parmesan without using flour and breadcrumbs. Instead they're using coconut flour, which will give this a nice light outer coating, which will be crispy and delicious. Cook it up in some lard and you're good to go. While most diet programs would give this meal the ax because of it being fried, and fried in lard for that matter, the Paleo diet doesn't have a problem with it and considers it a wholesome meal.
Lemon Garlic Rosemary Chicken Breast
Bring things back to basics with this lemon garlic rosemary chicken breast recipe. It includes what it contains in its title, so you're getting the citrusy flavor of lemons mixed with the robust flavors of garlic and rosemary. This is good because chicken breast itself doesn't bring much in the way of flavor, which is why it needs a good doctoring before you'll want to eat it. With a recipe like this it's not just knowing which ingredients to use, but how to prepare it correctly, so be sure to familiarize yourself with the instructions before setting out on making it.
Chicken Puttanesca
There's really not much in traditional chicken puttanesca that you can't have on Paleo, except for the noodles. The recipe generally calls for tomatoes, olive oil, olives, capers and garlic, all of which are Paleo friendly, but pouring them over a pile of spaghetti just doesn't fly. This chicken puttanesca recipe does away with the pasta but includes the other necessary ingredients so you're getting all of the flavor without having to use ingredients that violate Paleo guidelines. The end result is that you're left with a spicy and tangy dish that you won't soon forget.
Spice Roasted Chicken Breast
These chicken breasts are roasted and then topped with lemon slices so you're getting a bit of spice to them, but also a tangy citrus flavor as well. Cumin, oregano, and paprika combine to form a trio of spices that will wake up your taste buds for sure, and the presentation is kept simple with four lemon slices placed on top of each chicken breast. This would pair well with a side of broccoli, or a vegetable skewer, or any other veggie. Eating a split portion of meat and vegetables is the most essential aspect of Paleo dieting.
Bacon Wrapped Chicken Breast
Since bacon is not off limits on Paleo you'll often see it being used to make the ordinary extraordinary. This bacon wrapped chicken breast recipe takes a chicken breast and fully encases it in bacon, then bakes it all up. That means you'll get a crispy outer coating of bacon, and tender and most inner chicken breast. She's even taken the extra step of stuffing the chicken that's been wrapped, so it's almost like opening a present and finding a surprise on the inside. She used artichoke hearts for the stuffing, so it's going to add plenty of flavor as well as nutrients and fiber.
World's Moistest Chicken
You'd better be ready to back up your claim if you say you've got the world's moistest chicken. There are so many things you can do to make sure that a breast of chicken comes out moist and delicious, and here they're basically walking you through the steps for how to make it come out right. There isn't much in the way of ingredients, but one of them might catch your eye: sriracha. This is one of the trendiest hot sauces going, and it may be one reason why this comes out so tender and juicy and tasting good.
Smoked Crusted Orange Chicken
Getting Orange Chicken from the local Chinese chain is not allowed while on Paleo for a number of different reasons, but mostly quality control. This Orange Chicken recipe brings things back to square one so that you can quickly and clearly see that there isn't anything being used that will make you fat, clog your arteries, or muck up your digestive system. Orange juice provides the orange flavor, and soy sauce gives it a great color. You can also give it a rub with your favorite spice rub so there is a bit of customization to this.
Chicken Cordon-Bacon
You've heard of chicken cordon bleu, but how about chicken cordon bacon? This chicken breast recipe takes the traditional way of making chicken cordon bleu and makes it easier and some would argue tastier. The inside of the chicken is filled with cheese, something you may or may not end up eating on Paleo, it's really your call. They're using cheddar, which could be replaced with a harder cheese like parmesan, or a goat cheese like feta for similar results. It's the outer coating of bacon that really drives home the taste on this one.
Double-Pork Stuffed Chicken Breasts
This chicken features pork two ways, with ground pork stuffed right into it, and bacon wrapped all around it. You'd be hard-pressed to find a porkier piece of chicken on the planet, and this is definitely not a dish you'd see on any other diet program out there. But bacon and pork are fair game on Paleo, and as long as you're countering all of that meat with a bunch of vegetables you're well within the realm of sticking to your Paleo eating.
Smoked Fruit & Pistachio Stuffed Chicken
You don't hear much about fruit on the Paleo diet because it takes a back seat to vegetables and meat, but this recipe has you stuffing the chicken with fruit and pistachios and then smoking the whole lot together. The result is a taste sensation that you'll want to have again thanks to the flavor that comes from pineapple, oranges, and papaya. The pistachios add a nice bit of crunch for your teeth to keep busy on, as well as plenty of nutrition and flavor. Ginger and white wine help make a wonderful marinade to extra tasty chicken.
Almond Strawberry Stuffed Chicken Breast
Strawberries are a great fruit to eat while on Paleo, as you can almost see our early ancestors happening upon a strawberry plant growing in the wild and helping themselves to the red bounty. Of course you'll want to buy organic strawberries to try to replicate the kind they had back then, even though it will won't be the same. They've combined these strawberries with almonds, so you've got two superfoods hard at work to make this a very healthy Paleo meal. It's a meal because there's also baby spinach stuffed into the chicken, giving you a serving of vegetables to go with your fruit, meat, and nuts.
Stuffed Apple Cherry Chicken Breast
The cherries in this chicken breast will provide a nice tart pop to the meal, and since they're combined with apples the sweetness from those apples will help with the tart flavor. These fruits are mixed together with two different types of nuts, so you're really getting a feast for the taste buds here, and this is one chicken breast you'll want to slow down so you can savor. There's even a marinade made from red wine and a cherry apple concentrate, so that flavor will permeate through the chicken, and gives it a nice flavor base to work from.
Sun Dried Tomato Stuffed Chicken Breast
Sun dried tomatoes have plenty of healthy benefits, so it's no wonder that they decided to use them here as the inside of a sort of chicken breast sandwich. The bacon they're using is free of nitrates, and it's important to choose these types of high quality ingredients that break with convention and exclude things that are known to be bad for you. Uncured bacon is also recommended, and you should choose organic whenever you can. This will help cut down on all the nasty things used in conventional raising of livestock. While it's not a perfect solution, it gets us back to a more pure form of the food that we're eating.
Paleo Chicken and Sweet Potato Bake
When you bake up this chicken and sweet potato dish you'll have everything you need for a complete meal, all in one dish. It comes from a chef that specializes in Italian cooking, so you know that there's authentic ingredients. Linda always cooks in a way that gives you the feeling like you're having a meal that's worthy of your time, and this one is no different. At the same time you'll remark at how easy it was to get everything ready for the oven.
Chicken Cacciatore
In this chicken cacciatore recipe you'll be getting all of the flavor from a traditional Italian kitchen right in your own home, and without worrying about gaining weight from it. Much of the flavor has been kept intact while at the same time using ingredients that are all Paleo approved. She's done a good job of keeping things healthy as well, with old world spices that make you feel as if you're at a fancy Italian restaurant, and a simplicity to the recipe that makes it all approachable and easy to follow.
Spiced Ginger Chicken
The spiciness is what you'll taste first when you have this spiced ginger chicken. Then the flavor of the ginger will come through. It's all in an effort to doctor up this chicken into something really special and make it a dish you'll want to make again and again. It is pretty much just a well-cooked chicken breast, so you'll want to serve it with a side of vegetables to help round things out and make it a complete meal.