We are including only the best and most experienced speakers, many with over 20 years of experience with keto and low carb. They have a combined experience of over 175 years of keto and low carb! No worrying about misinformation in this program, only the most experienced science based information.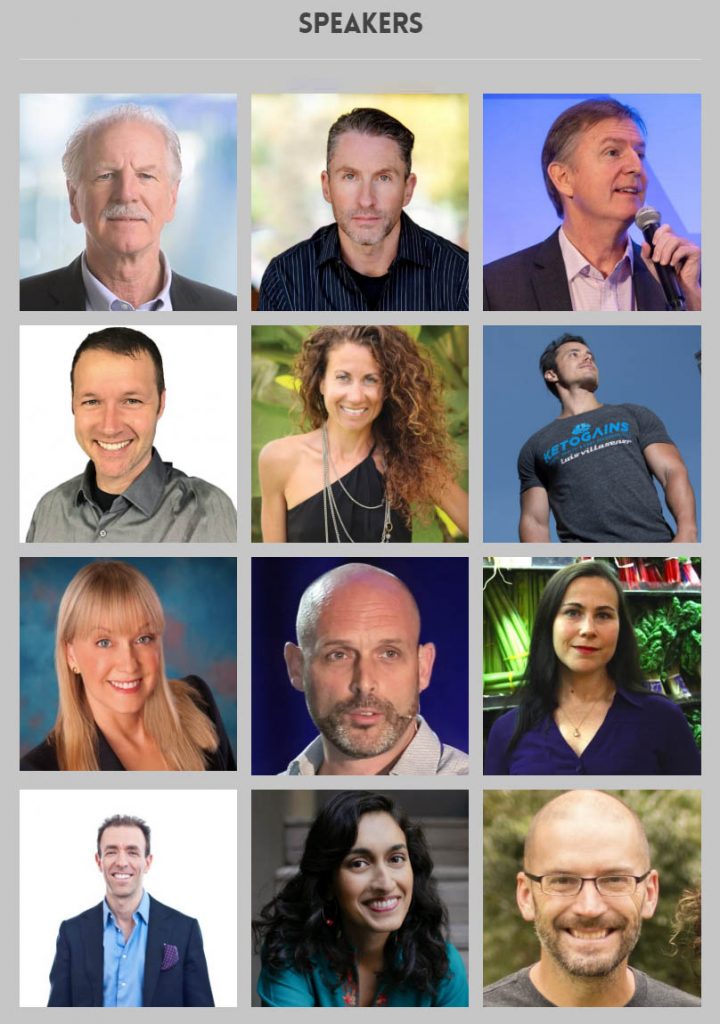 We wanted to make sure that we included experts that were science based who had the most experience, but also covering a wide range of fields and topics. You will learn about Protein Sparing Modified Fasts (PSMF), fasting, protein, history of low carb, keto for strength training, Alzheimer's and dementia, cholesterol, dental and tooth health, sexual dysfunction, common keto mistakes and much more! We cover everything you need to live a healthy keto lifestyle!
12 Week Program
We combined the best of a summit with the best of a conference into this program. Summits and conferences cram multiple speaker into one day meaning you miss some of the speakers. In this event we give each speaker and topic the focus for the week ending with a live webinar with the speaker where you can ask any questions you have. Almost like a book club or study group. You get a week to watch the presentation, testimony for the week and other materials. Then we have a Q&A that weekend with that speaker so you can ask the speaker any questions you have!
Now you can get all this content, 12 weeks of presentations, testimonies, content and live webinars for only $30!! The new standard ticket gives you full access to the program for 12 weeks that the program is live. There are still lifetime access tickets, but these limited time access tickets give you full access at a reduced price making it affordable for everyone.