In the summer I don't want to turn on the oven to heat up the house but I do like making cute keto desserts for company. One of my go-to easy and cute desserts is my no-bake cheesecake! This time I made my no-bake cheesecake with a zero carb crust!
I love to make cute desserts in jars! They are simple yet so elegant!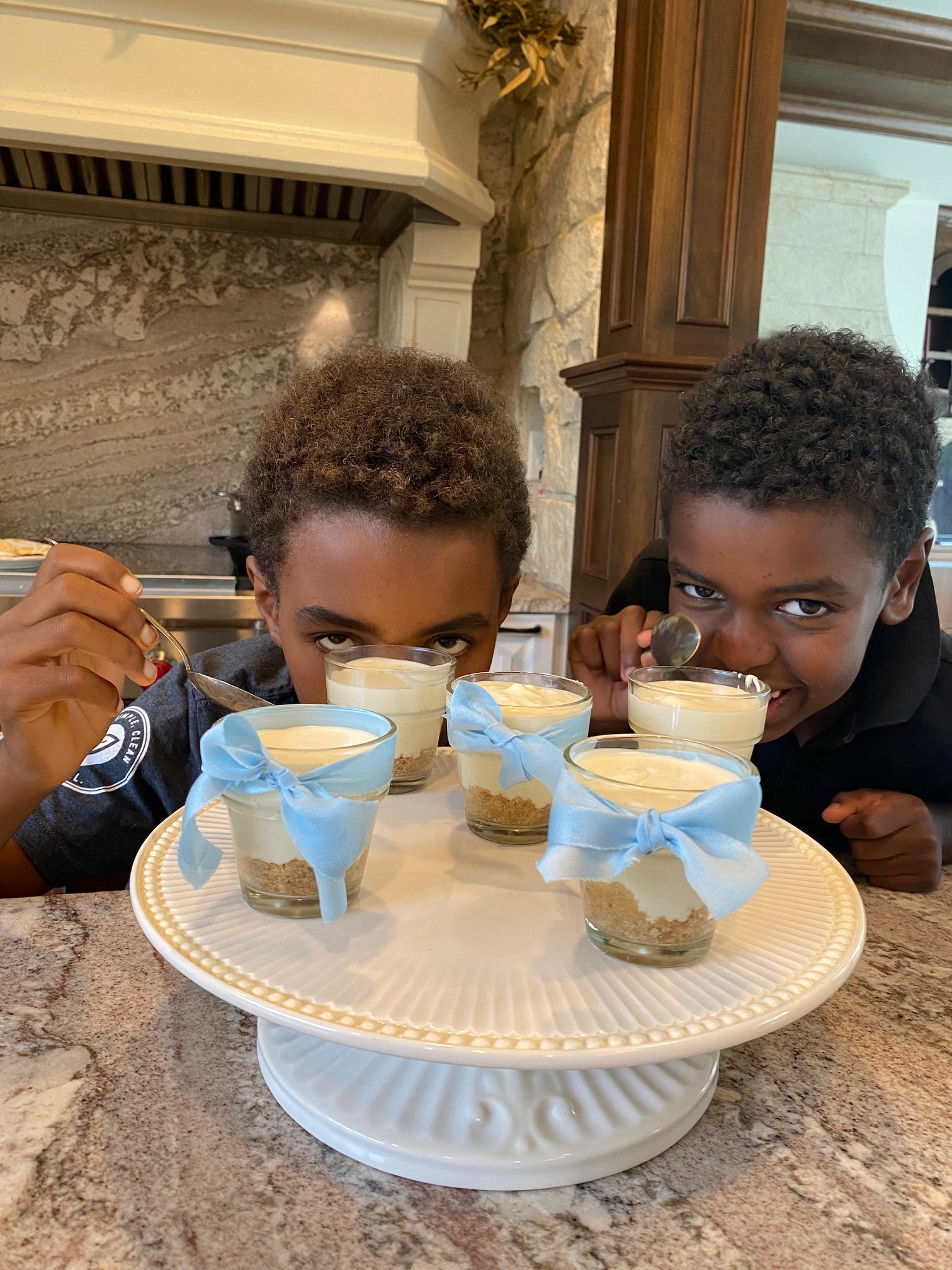 No Bake Cheesecake with Zero Carb Crust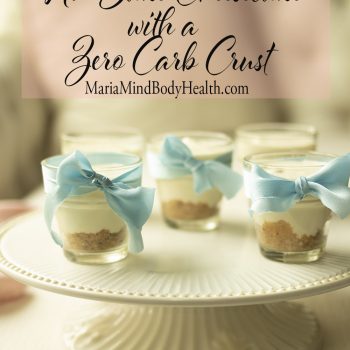 Place the pork rinds in a food processor. Pulse until fine crumbs. Add the coconut oil/butter, cinnamon and stevia. Scrape the sides to combine the mixture well.
Divide the mixture into small jars and press with your fingers to compact the crust.
To make the filling, place the heavy cream into a large bowl and use a hand mixture to combine until the cream whips to medium peaks. Add the natural sweetener and combine until well mixed.
Add the cream cheese, vanilla and salt and combine until smooth.
Divide the filling into the small jars.
Cover and refrigerate for at least 4 hours or up to 5 days.
Nutritional Information:
368 calories, 36g fat, 7g protein, 2g carbs, 0g fiber