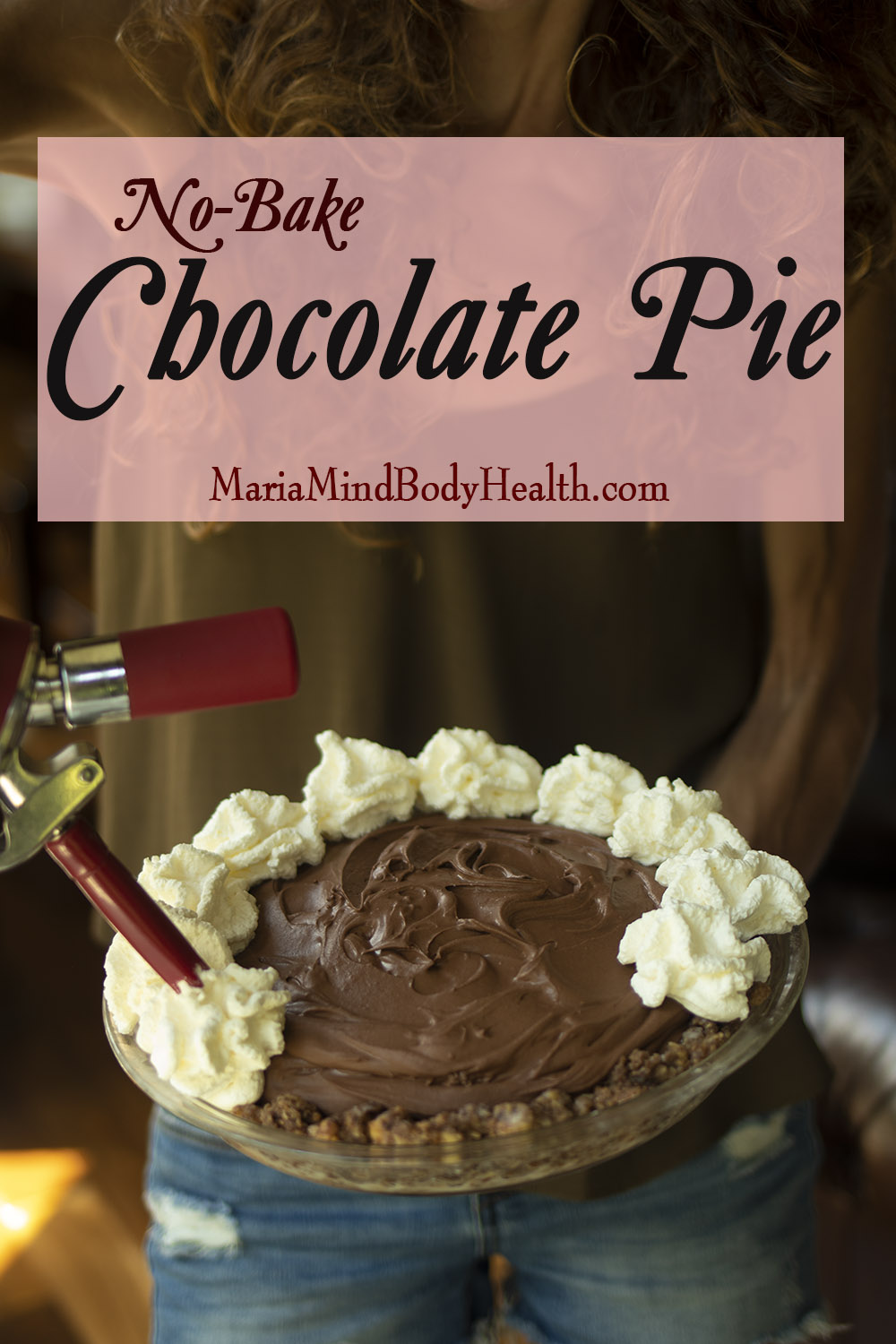 It was my son Micah's 11th Birthday on July 19th! Man, how time flies! I am very blessed to be his mother!
Micah is dairy free which can be tricky when keto, however, I wrote 4 dairy free (which are also 100% gluten free) books for a reason! Dairy is a more common allergy than gluten!
For Micah's birthday, I wanted to make him something he loved and July can be a HOT month here in Wisconsin! We have been having 90 degree days and I prefer to not turn my oven on. So for his birthday, since he LOVES chocolate, I made a No Bake Chocolate Pie!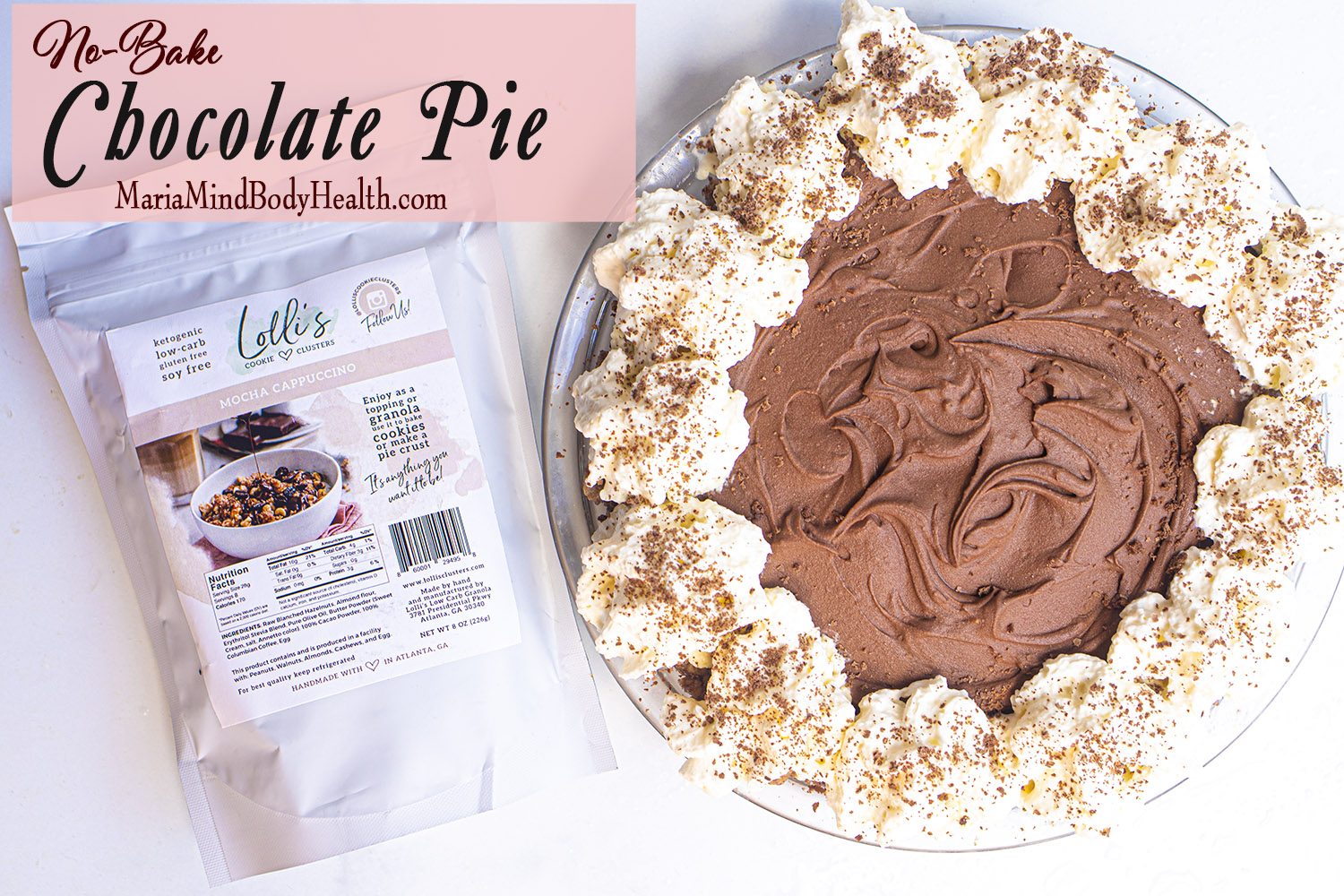 I also made mini versions into cute cups which were really fun to serve!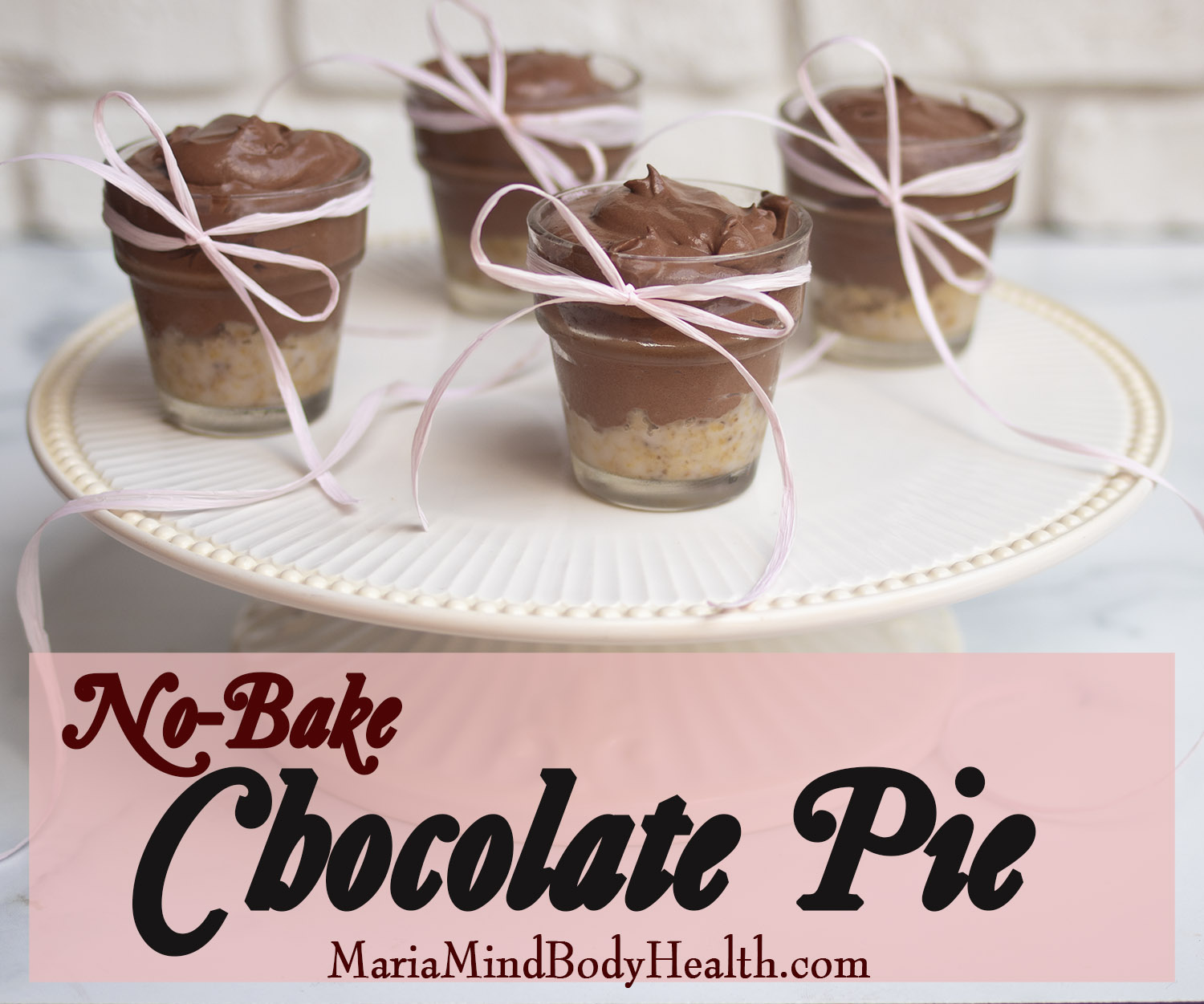 I get sent products all the time! Most often I can't promote them because they have ingredients that I wouldn't eat nor let my kids eat so how could I ever promote them?
However, Lolli's Cookie Clusters reached out to me and after looking at the ingredients, I gladly said that we would try their products!
Not only are Lolli's Cookie Clusters DELICIOUS, they are a super kind small company! I LOVE SUPPORTING small businesses! If you do too, please check out Lolli's Cookie Clusters!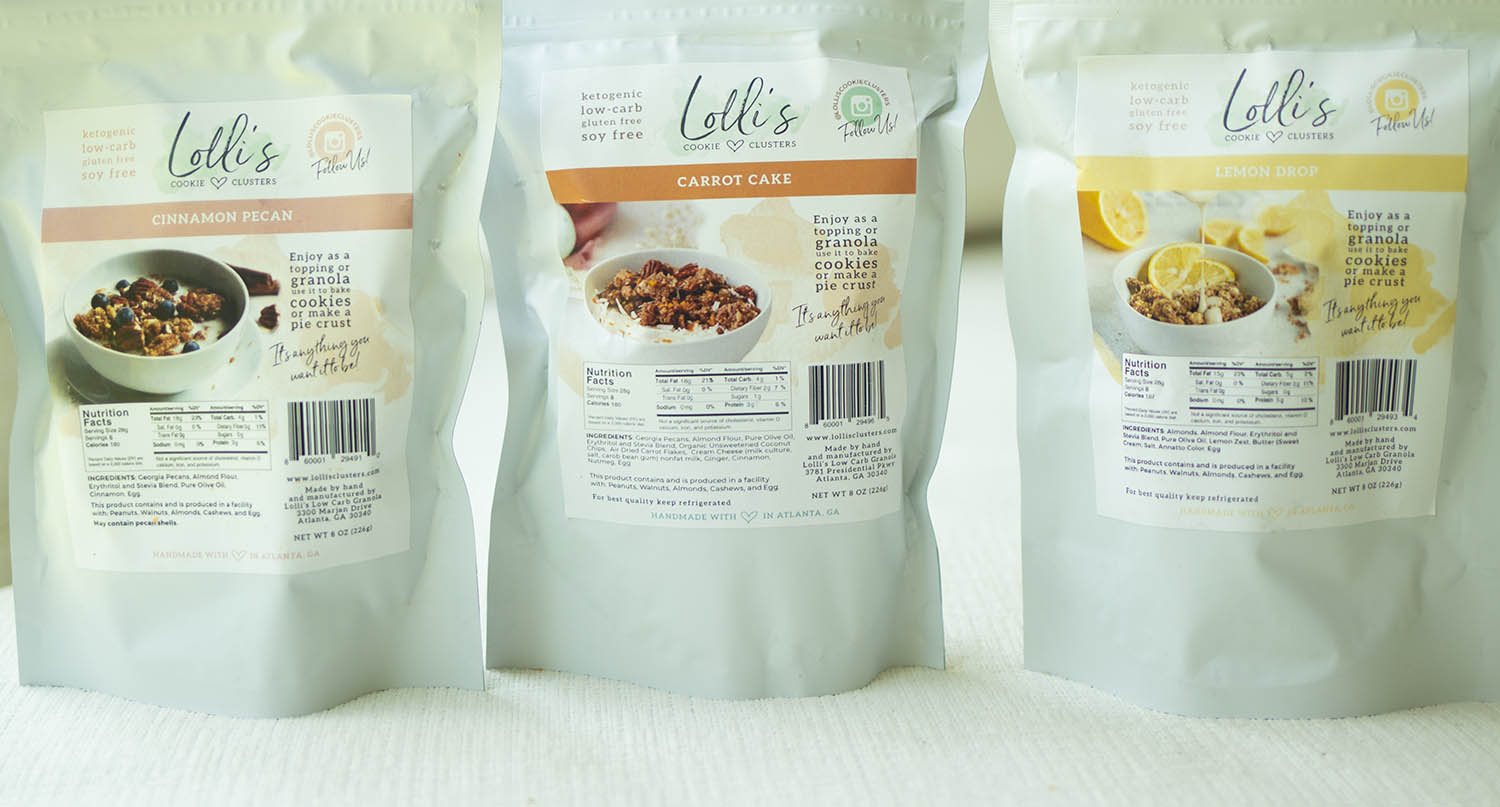 I made this delicious No-Bake Chocolate Pie using Lolli's as the crust and I was so excited to share this no bake recipe with all of you because it is so delicious!
Lolli's Cookie Clusters are also a great hiking snack or cereal option!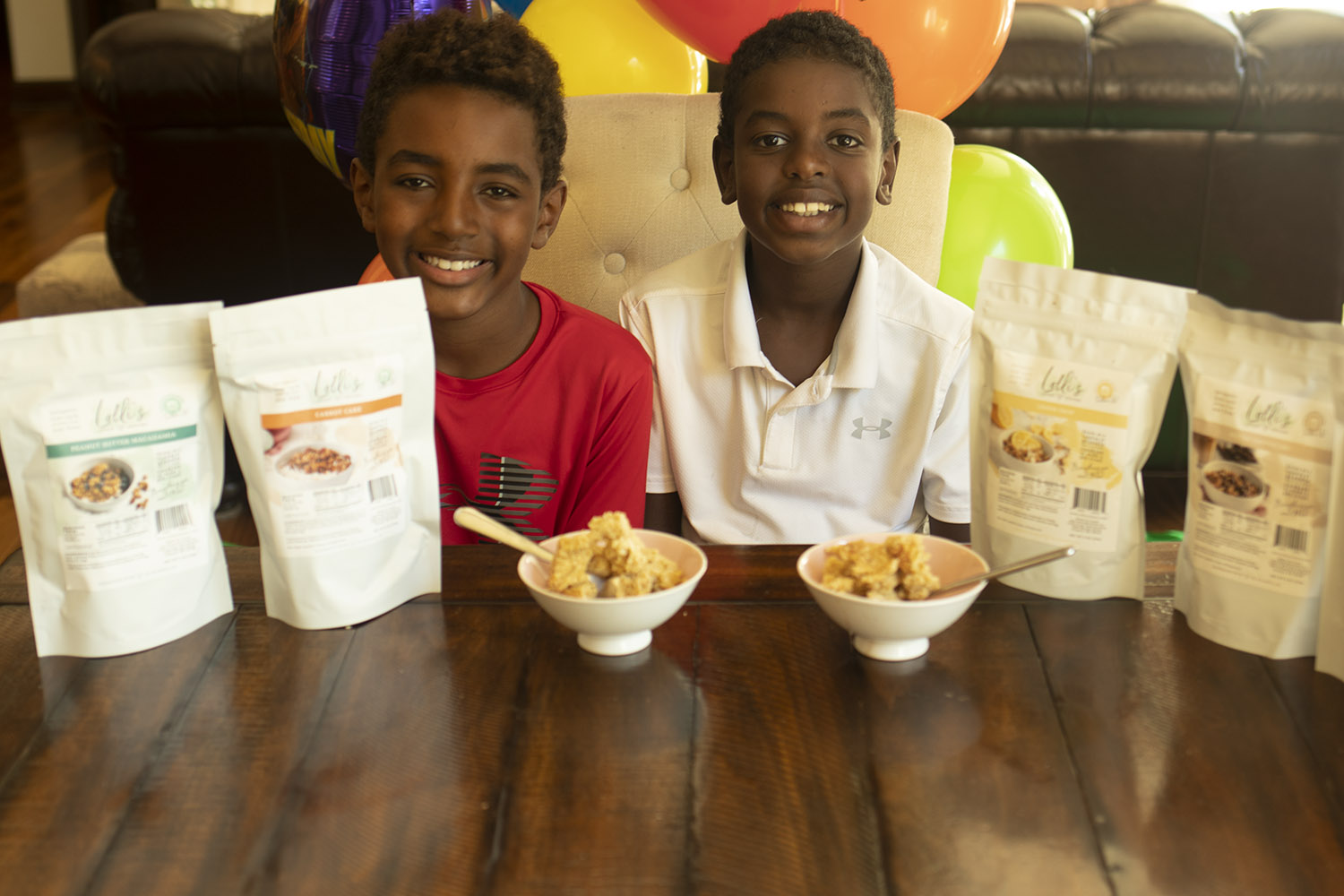 Lolli's Cookie Clusters are something I can feel good about serving to my children!
As you can see in the photo below, Lolli's Cookie Clusters have impeccable ingredients! NO HARMFUL FLAX or CHIA!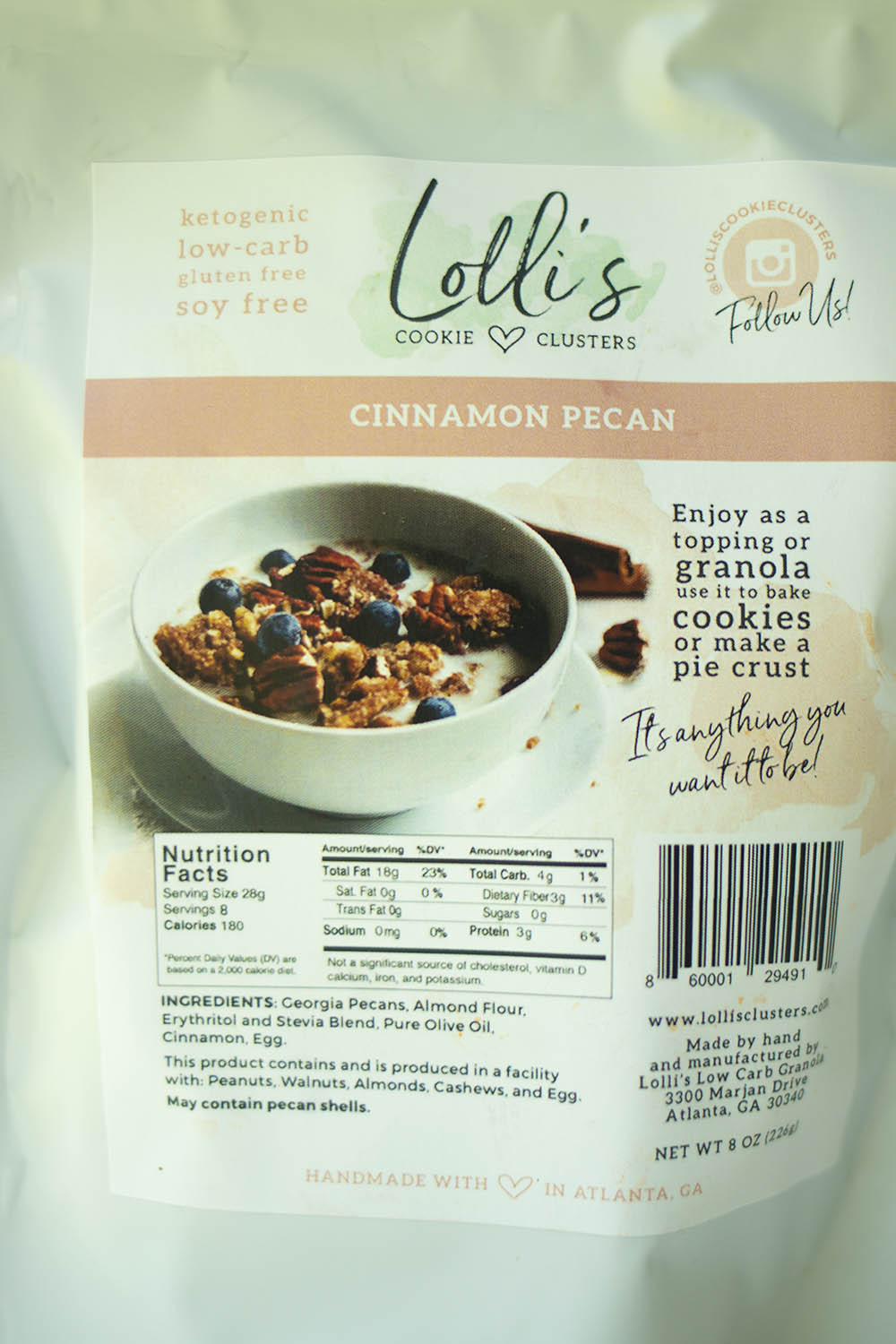 Lolli's Cookie Clusters have 5 delicious flavors!
1. Peanut Butter Macadamia
2. Cinnamon Pecan
3. Lemon Drop
4. Carrot Cake
5. Mocha Cappuccino
If you don't like chocolate and prefer to make a different flavor of no-bake pie, the possibilities are endless! You could use Lolli's Cookie Cluster Lemon Drop flavor and make my hard boiled egg pudding using lemon flavors instead of cocoa powder! OR make my French Toast flavored Hard Boiled Egg Pudding and use Lolli's Cinnamon Pecan Cookie Clusters for the crust!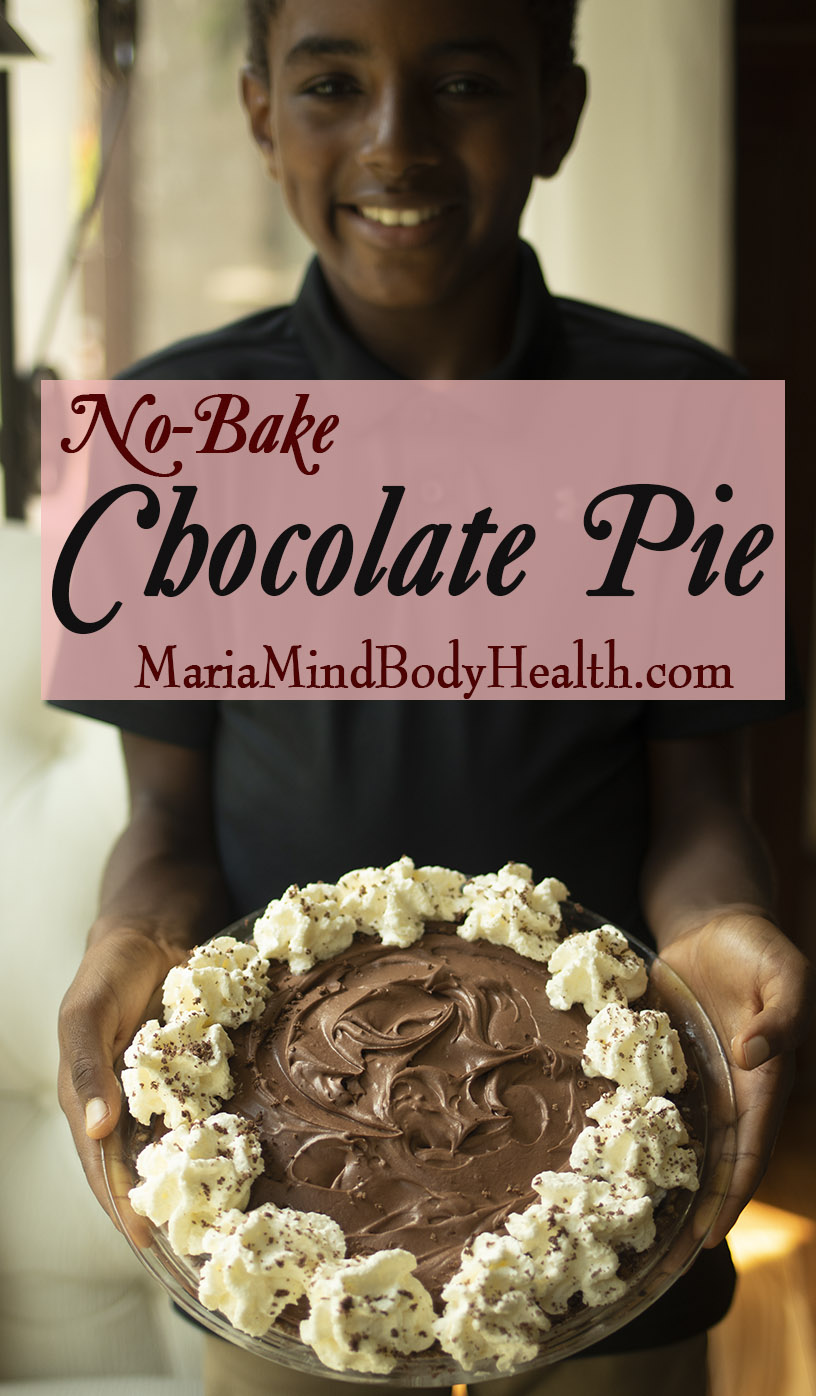 No Bake Chocolate Pie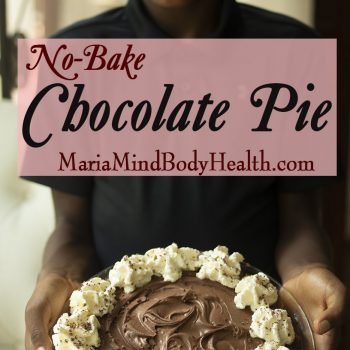 Place the hard boiled eggs, coconut milk, Swerve, cocoa powder, vanilla, almond extract and salt into a blender and puree until very very smooth. Taste and adjust sweetness to your liking.
Place in the fridge in an airtight container for up to 4 days.
To make the pie crust place the granola and Swerve into a medium bowl. Drizzle melted butter all over the granola and mix well.
Press the granola mixture into a 9 inch pie pan (or make mini individual pies by pressing the granola into the bottom of individual serving cups).
Pour the chocolate pudding into the pie crust. Smooth the top. Place in the fridge until ready to serve.
Optional garnish: top with sweetened dairy free whipped cream!
Nutritional Information (using Mocha Cappuccino Lolli's):
378 calories, 36g fat, 11g protein, 5g carbs, 3g fiber
3.4.3177
"Hi Maria! I can't believe I haven't messaged you sooner to tell you this!
I found keto four years ago in search of healing my cycstic acne. I can't remember how I landed on your website mariamindbodyhealth.com but I started reading your book called Keto Adapted on our vacation drive.
I then hunted down the closest book store and bought The Ketogenic Cookbook and have most all of your books now! I wish I could remember the last time I had a cystic breakout but I can't. My skin is better than I could have ever imagined it would ever be! I have now transitioned to a carnivore way of eating and my skin glows! I went from wanting to hide from the world to confidently going out without a stitch of makeup!! In case you don't hear it enough, you help change people's lives! I will forever be a Maria + Craig fan!!!" Nikki"