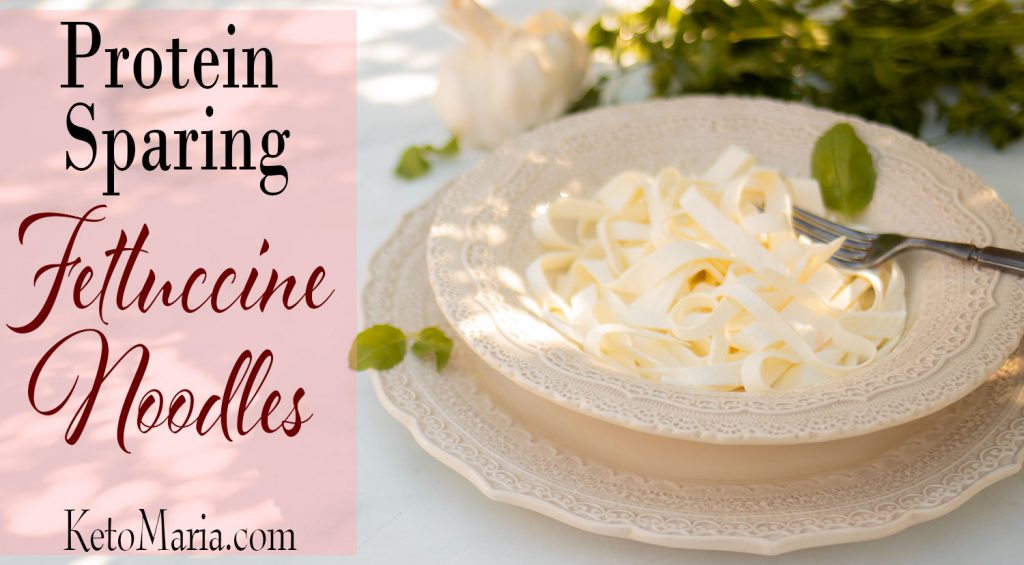 Many people tell me that they could never eat keto because they love pasta and they love bread.
Well, I have good news! You all know I have a delicious protein sparing bread (that makes amazing psmf garlic bread!) and now I have the BEST protein sparing noodles for you!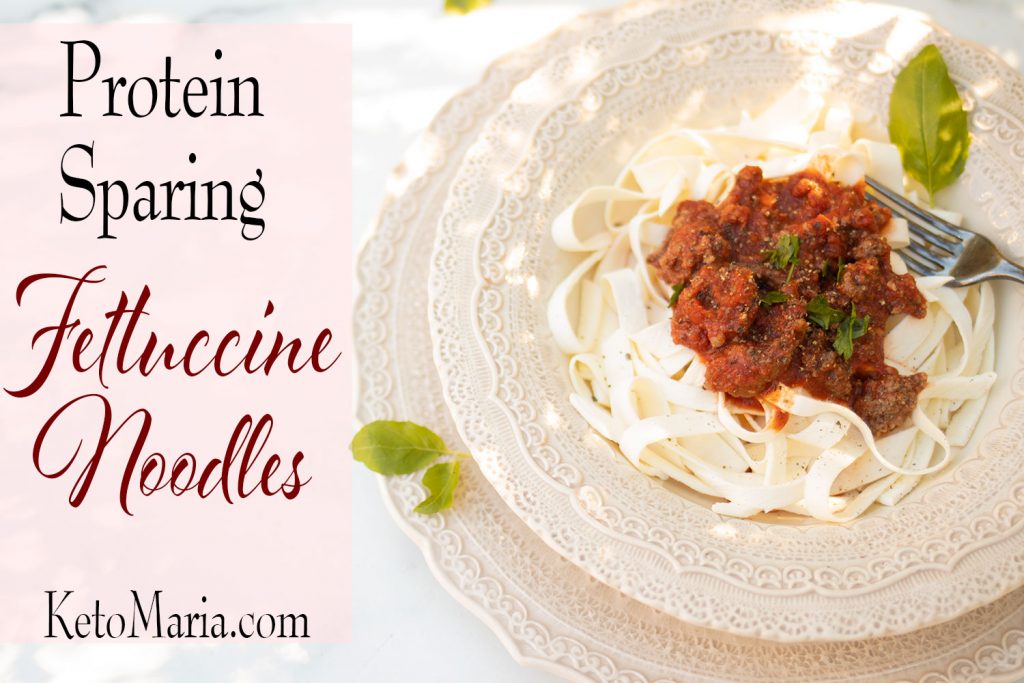 I have seen a lot of different recipes making keto noodles on the internet and sadly, most of them are made with cheese or psyllium husks. Both cheese and psyllium keto noodles will most likely cause weight gain or at least stall weight loss.
So my goal was to create a soft noodle that would have protein sparing macros and I did!
The secret ingredient to my protein sparing noodles is my new favorite ingredient, egglife wraps!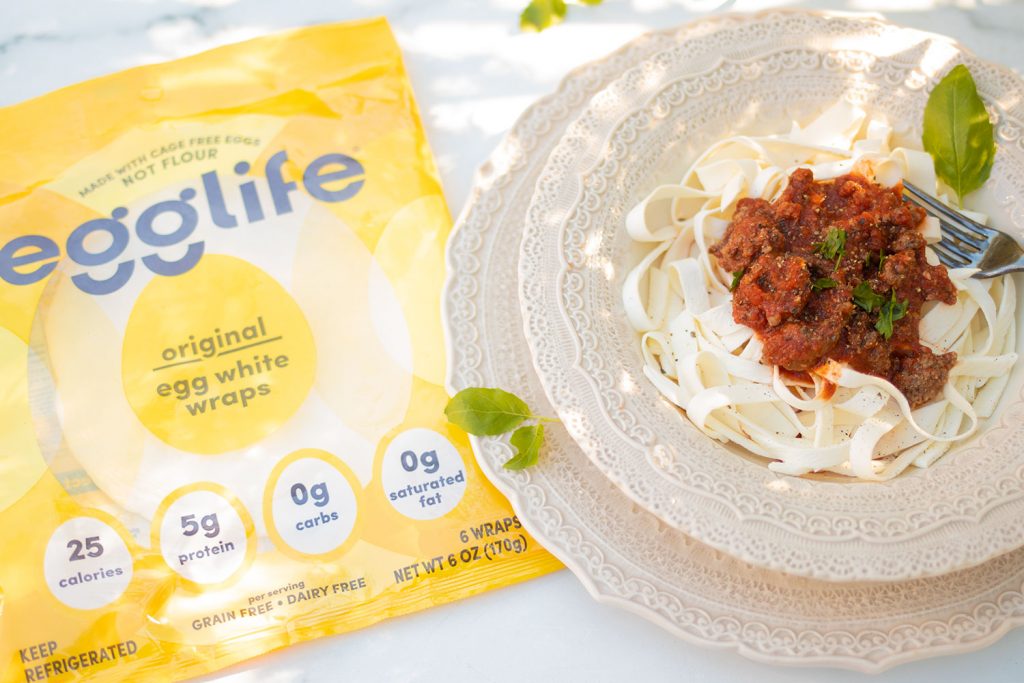 My protein sparing noodles are not only super tasty, they are super easy to make! You must try them!
Click HERE to find egglife wraps!
Protein Sparing Noodles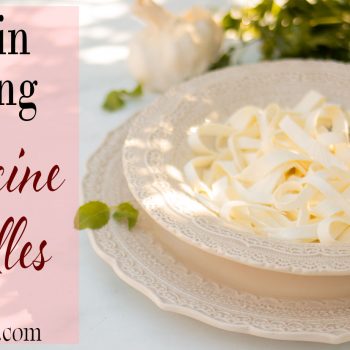 Bring a medium pot of water to a boil. Meanwhile, place a stack of 6 egglife wraps on a cutting board. Use a sharp knife and cut into thin noodle shapes to resemble fettuccini.
Once the water is boiling, place the noodles in the water for 1 minute. They will float and look odd but the boiling causes a great texture!
Remove and drain well.
Place the noodles into a serving dish and top with warm marinara sauce.
Nutritional Information:
38 calories, 0g fat, 8g protein, 0g carbs, 0g fiber
P:E Ratio HIGH
3.4.3177
"I began Maria Emmerich's Protein Sparing Modified Fast protocol in July of 2021 after being on the keto diet for 2 years. I had been in a weight loss stall for 6 months prior to starting PSMF.
On PSMF I immediately began dropping weight and lost 15.3 pounds in 3 months.
This may not sound like a ton but I also experienced great body recomposition results with a total body fat loss of 12 inches during those 3 months.
Prior to beginning PSMF I was experiencing dramatic hair loss, it was coming out in clumps and I was really worried about it. My blood work was normal and the dermatologist had no answers as to why this was happening. Within the first month of PSMF my hair stopped falling out and is now growing back rapidly so obviously my body needed more protein. In addition, since switching to high protein/low fat, I no longer experience digestion issues which I was dealing with on high fat/low protein.
PSMF (protein sparing modified fasting) really works and I am so thankful to have found all the great info Maria has!" Alicia
Most people I consult are doing keto totally wrong. Get fast results with the my Mind-blowing Keto School!