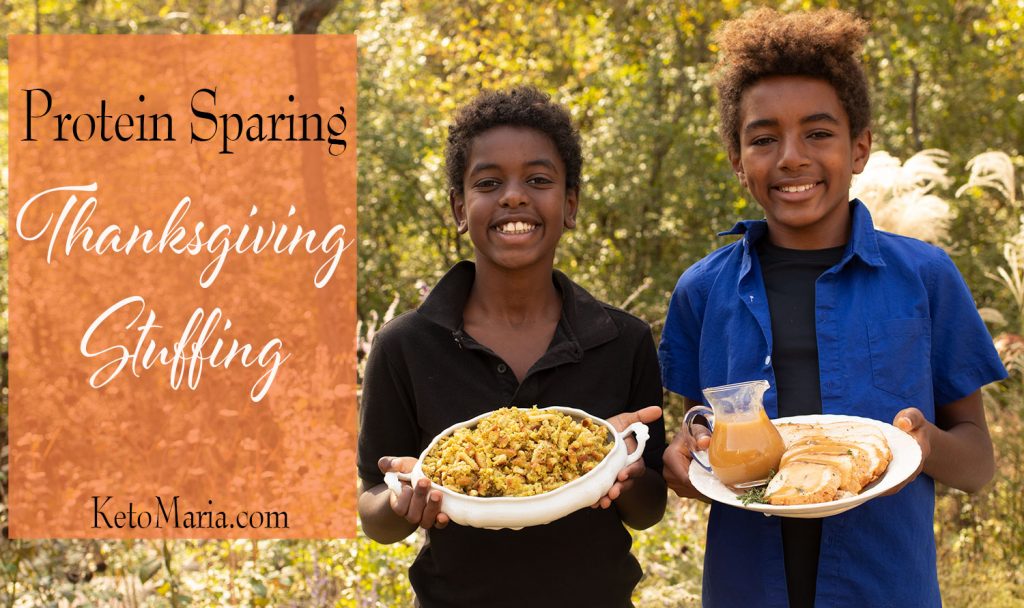 So many of you tell me how much you love my protein sparing bread and it warms my heart!
I have been making my psmf bread for over 16 years now and it works perfect for making stuffing!
My protein sparing Stuffing has been on our Thanksgiving table for years and I hope that this will be a new recipe tradition for your keto family too!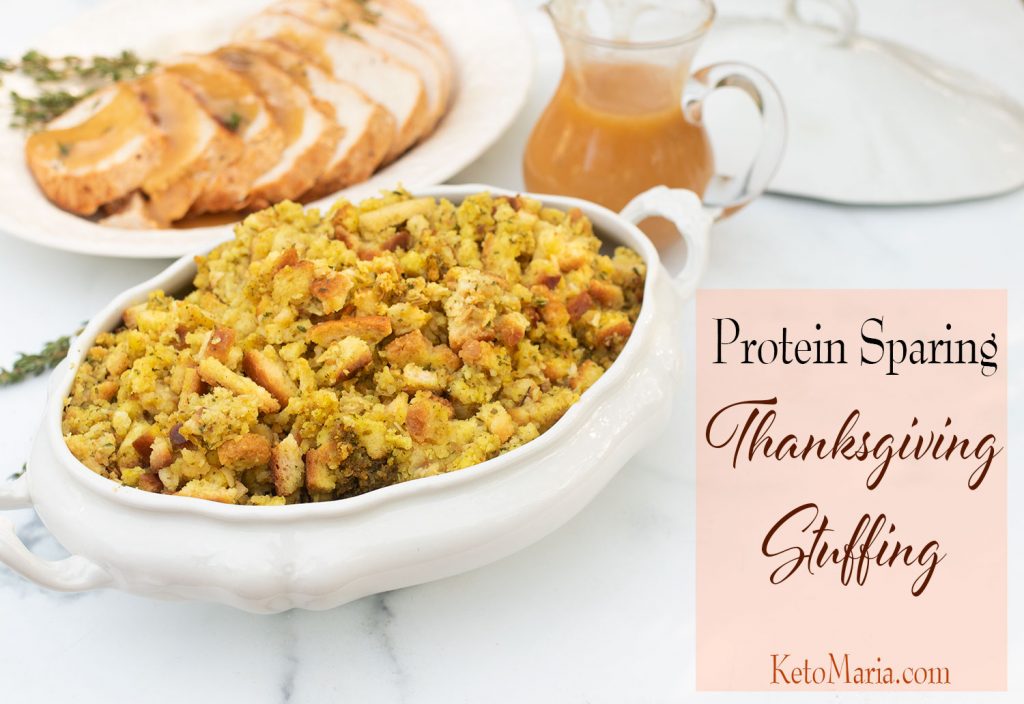 To make my delicious protein sparing stuffing, I use Kettle and Fire chicken broth!
I personally only use Kettle and Fire bone broth because of it's exceptional flavor and top quality ingredients! It really makes the flavor of my protein stuffing extra delicious!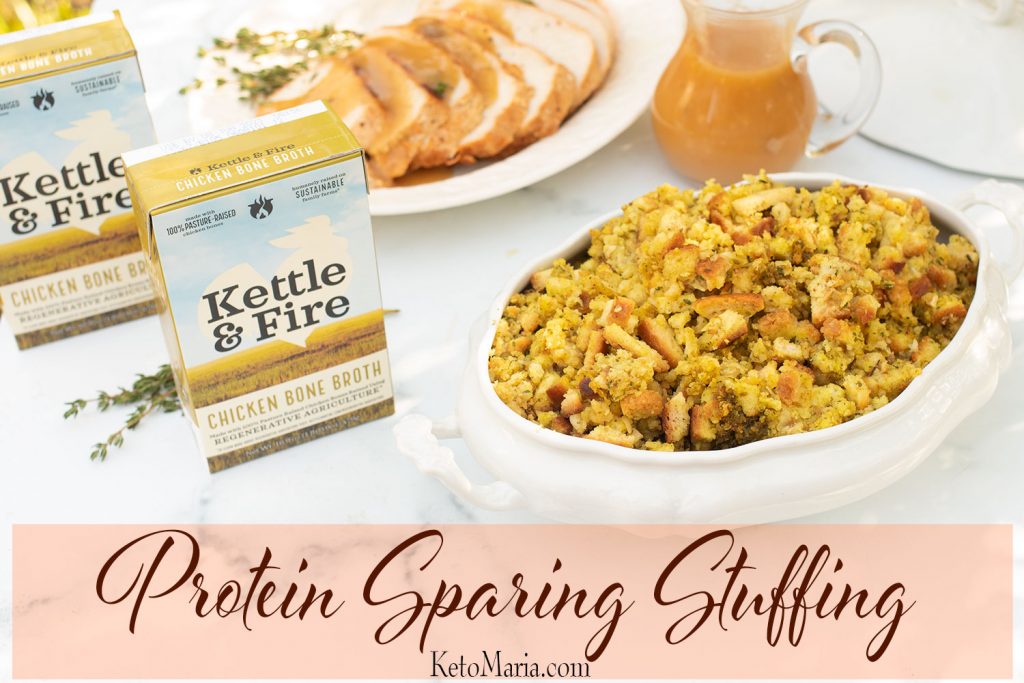 Because bone broth can be regarded as a liquefied form of the important components of bones, the medicinal benefits of bone broth are attributed to the exceptionally high levels of minerals and amino acids. In fact bone broth can be considered both a high quality multi-mineral and collagen supplement. Great for keeping you healthy and strong!
And get your keto friend a box too! 
Use Coupon Code: KETOADAPTED for 20% off your entire order!!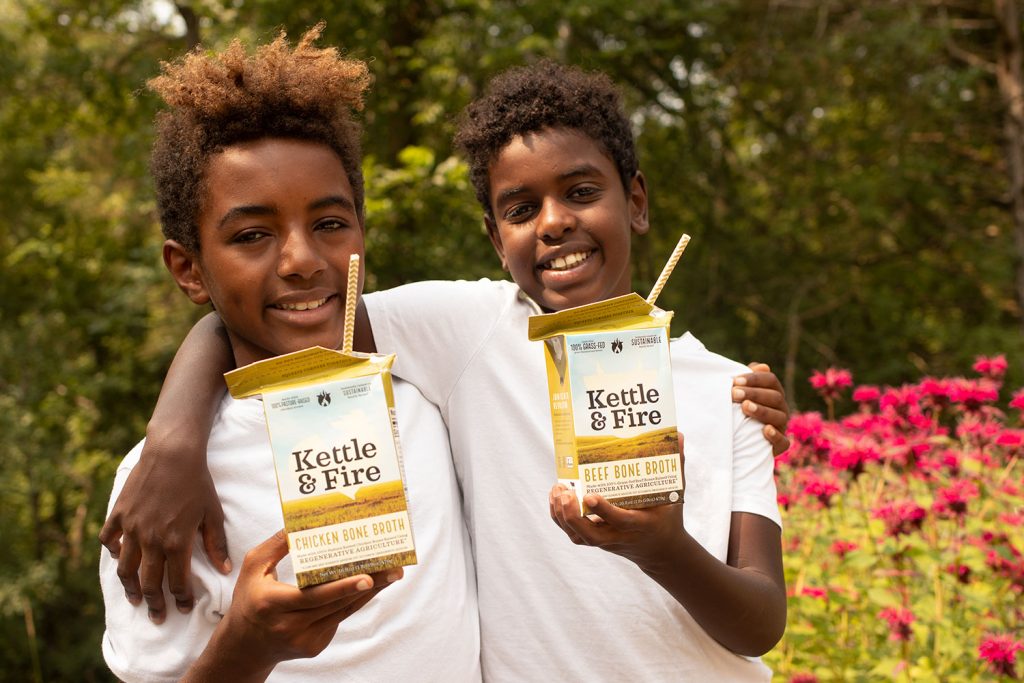 Protein Sparing Stuffing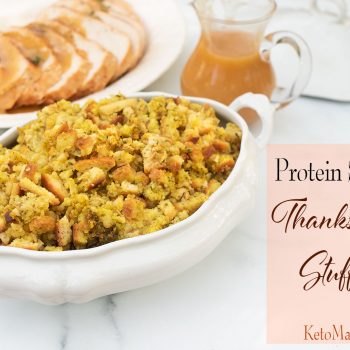 Preheat the oven to 325 degrees F.
Place the bacon fat in a large cast iron skillet over medium heat. Add the onion, celery and mushrooms. Sauté until tender and translucent. (NOTE: if you need more liquid for sautéing, I add a few tablespoons of chicken broth)
Add the extra lean ground turkey and sauté while breaking up pieces until it is cooked through and no longer pink, about 4 minutes. Cut up the Protein Sparing bread into small 1 centimeter cubes.
Place the keto bread cubes in the pan with the sausage mixture. Add the broth and mix well (you can add more if desired). Season to taste with salt and pepper. Stir in the egg whites.
Bake, covered, in a greased 1½ to 2 quart casserole for 35-40 minutes. Uncover and bake for 5-10 more minutes until golden brown on the top.
Store extras in an airtight container in the fridge for up to 5 days or in the freezer for up to a month. To reheat, place in a casserole dish in a 350 degree F oven for 6 minutes or until heated through.
Nutritional Information:
120 calories, 2g fat, 21g protein, 2g carbs, 0.4g fiber
P:E ratio 5.8
3.4.3177
"Hi Maria! Celebrated today…100 lbs off since January 2021,
Total of 183 lbs gone!
Without you this would never have been possible. Your recipes are all my family eats now. Thank you again for changing my life!" – Felicia
Most people I consult are doing keto totally wrong. Get fast results with the my Mind-blowing Keto School!