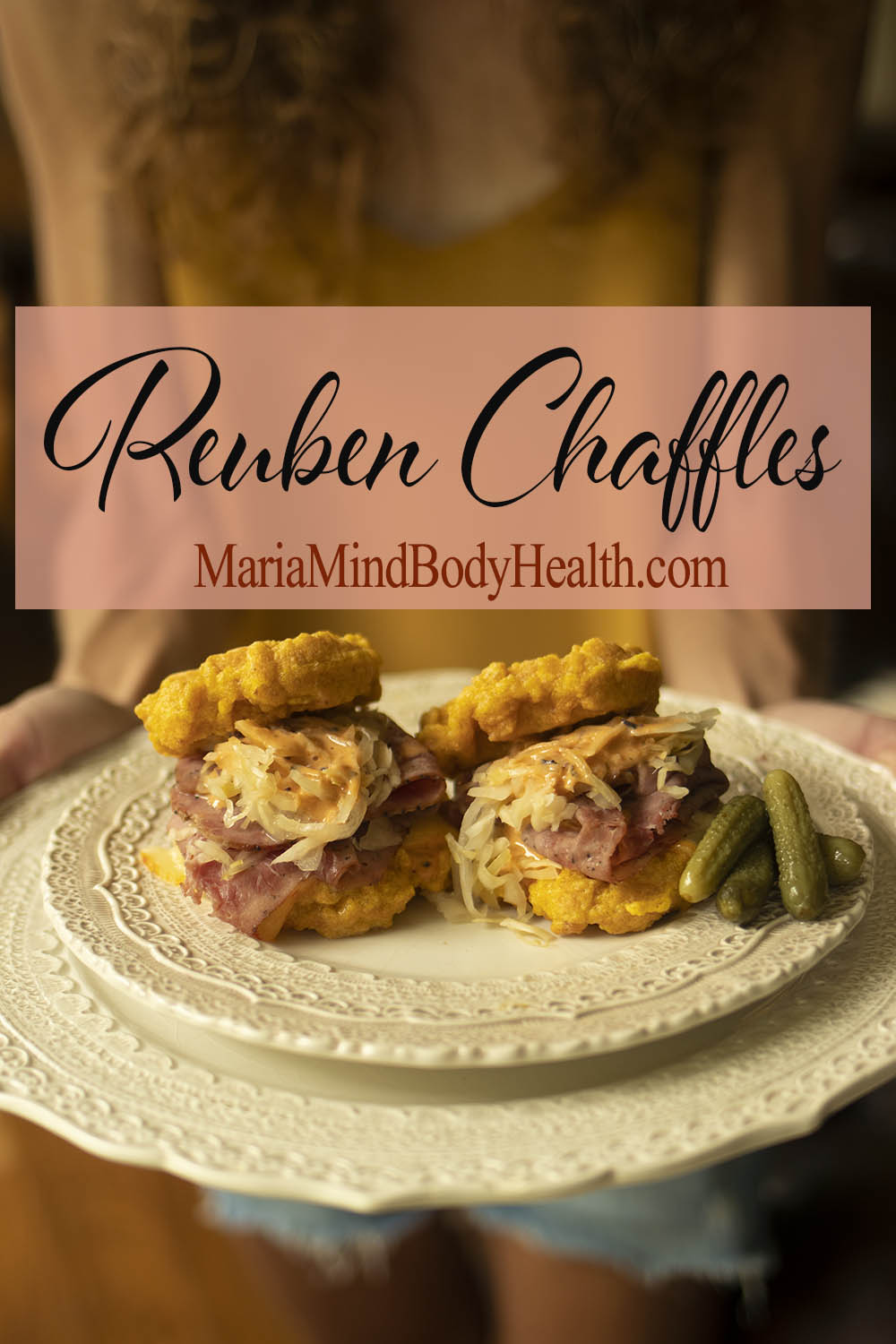 Many of you know LOVE a Reuben sandwiches! I have since I was a little girl! Maybe it's because I'm a German girl who loves a tart sauerkraut! I had to create a delicious Reuben Chaffle recipe!
I remember my mom making us Reuben sandwiches for lunch in the summertime. It was piled high with corned beef and sauerkraut! I always needed extra Thousand Island dressing for dipping! I love sauces!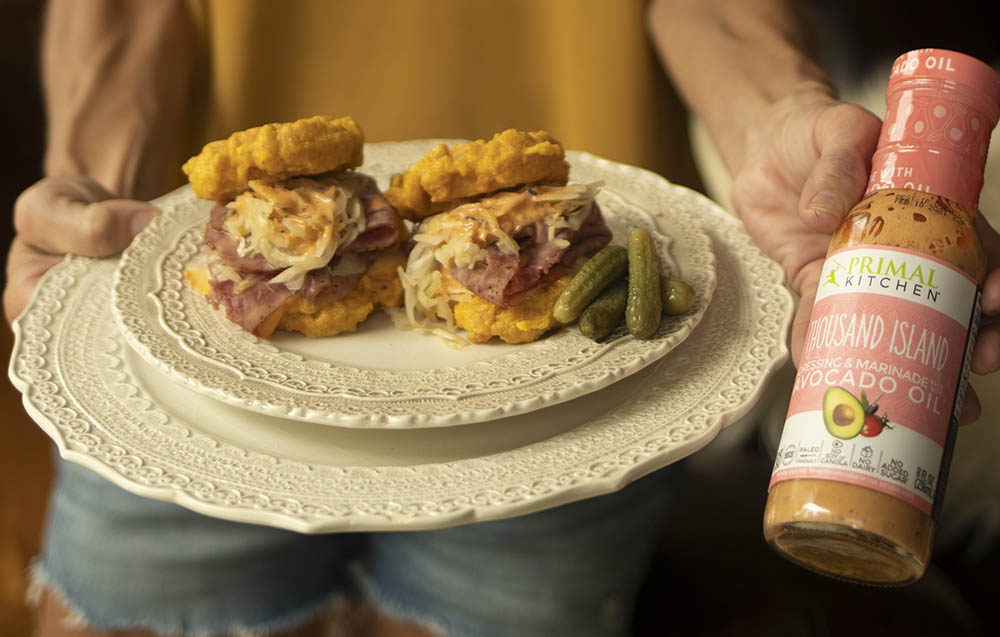 Who doesn't like making life easier? I sure do! As long as I do not compromise taste or compromise my health and that is why I love Primal Kitchen!
Life gets busy and sometimes we need to find shortcuts when I am making my Reuben Chaffles. Being able to open a bottle of Primal Kitchen Thousand Island Dressing to make these chaffles makes my life so much easier! It is delicious, organic and they do not have any sugar nor vegetable oils in the ingredients!
Primal Kitchen is SO generous that they are doing a special discount for all of my readers! Use code: Maria for 20 % off!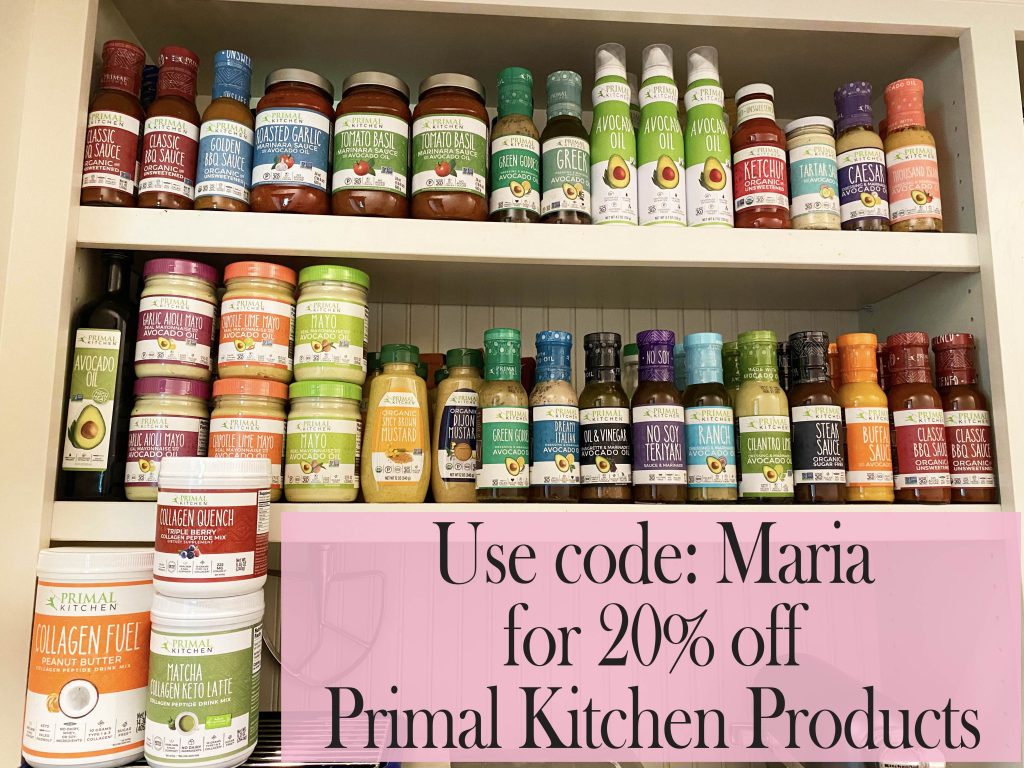 Reuben Chaffles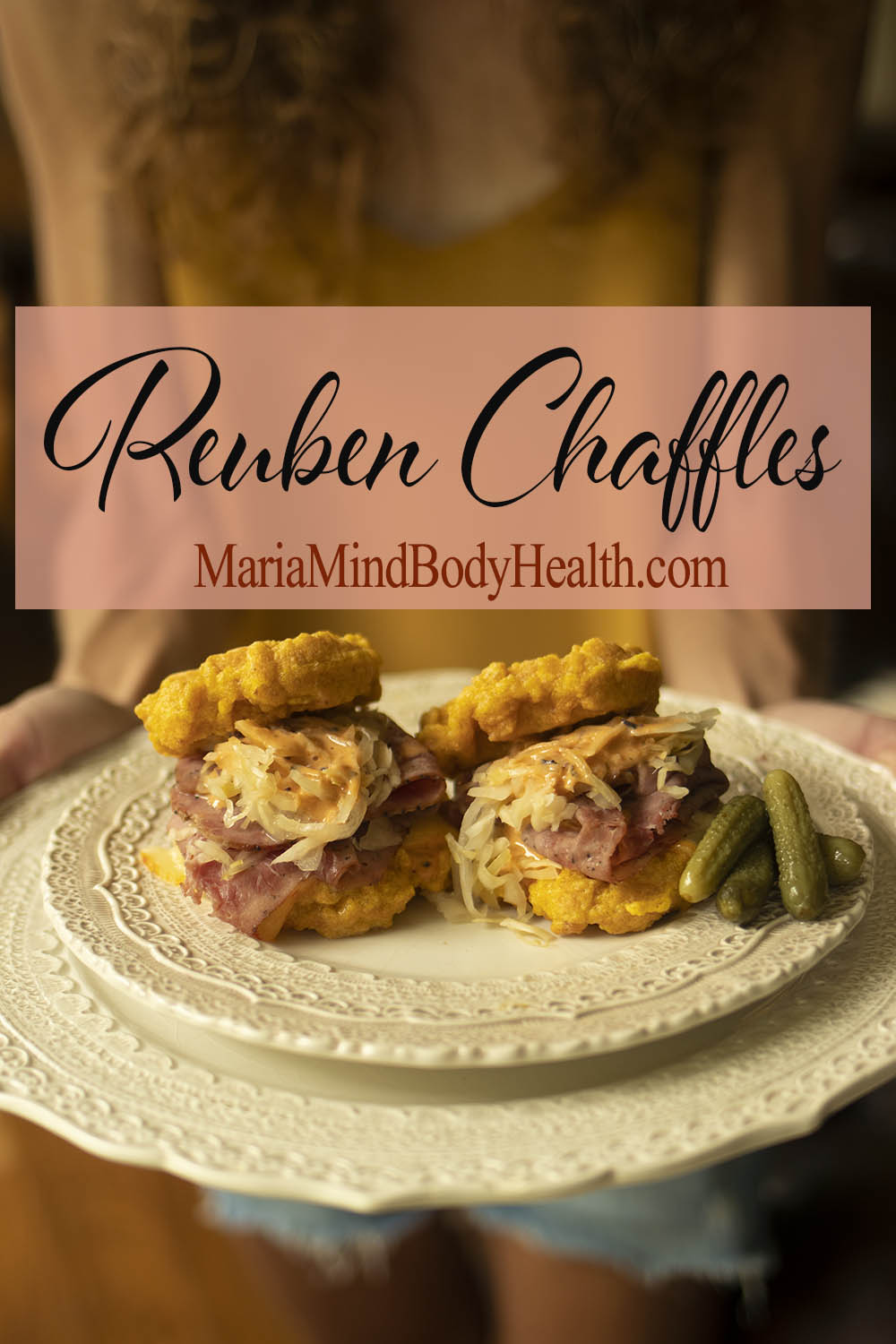 Preheat a mini chaffle maker (click HERE to find).
Place the pork rinds (or cheese) and egg into a small bowl and use a fork to combine well.
Grease the chaffle maker with Primal Kitchen Avocado Oil Spray and place ½ of the mixture into the chaffle maker and press the maker down. Cook the chaffle for 2 to 3 minutes or until golden brown and cooked through.
Remove from chaffle maker and repeat with remaining batter.
Meanwhile, prepare the Reuben fixings.
Once the chaffles are done, place a few slices of corned beef onto a chaffle, top with a slice of cheese if using and sauerkraut. Drizzle on Primal Kitchen Thousand Island dressing and top with another chaffle.
Best served fresh.
Nutritional Information:
599 calories, 44g fat, 48g protein, 3g carbs, 0g fiber
3.4.3177
"Hey, gentle beings: an update on my assessment/supplement journey. This weekend, I got all the supplements I ordered per Maria Wojcik Emmerich's recommendations and let me tell you, the things I noticed improving were amazing!
I also cut way back on caffeine already, and am following Maria's recipes in The 30 Day Ketogenic Cleanse, and I have a LOT more energy, and sense of well being, but I took measurements, because I noticed things were fitting much better, and I lost TWO inches off my hips and my waist, and an inch off the measurement under my bust, and I'm beginning to see my ribs again!!
The inches off my waist is huge for me, because that area has been stubbornly here to stay since I hit my mid fifties.
Anyway, thank you again, Maria, your advice to me was spot on, and I am exercising and getting that early morning sunshine!" – Jackie